Auto Locksmiths Coventry
When you're frustrated by lost or stuck car keys, you'll find an easy solution by calling Extreme Locks, the best auto locksmiths Coventry. We'll have you back in your car and on the road in no time.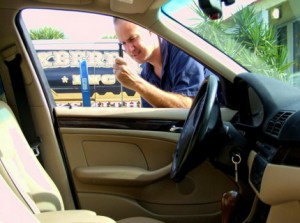 At Extreme Locks, we provide roadside service through our convenient mobile service. No matter what your emergency, 24 hours a day, 7 days a week, our expert technicians will arrive wherever you are and quickly provide professional service.
Our services include:
Picking car door locks
Picking trunk locks
Replacing keys, including newer keys
Retrieving broken keys
Reprogramming keys
Key fabrication to fit existing locks
Replacing, repairing or reprogramming ignitions
No job is too difficult for our highly trained locksmiths, who have the skills and experience to provide efficient service without wasting your time and money. Even if your keys are stuck or broken in your ignition, your ignition needs reprogramming, or you have other complicated requests, we can quickly solve your problem using the industry's best practices and the highest quality workmanship.
We can provide a full range of services for most any make or model, foreign or domestic and we offer a wide range of car keys including standard metal keys, VATS keys, transponder keys, trunk keys and glove box keys.
We know you're vulnerable when you can't operate your car because of a locking emergency. That's why we provide ourselves on our courteous, helpful, and professional staff. You won't have to worry about whether you're a priority for our locksmiths, who always arrive quickly, are experts at picking locks without causing damage to your vehicle, and take the time to recommend the next best steps for your unique security needs. You can rest assured that we have your best interests in mind.
Call us from anywhere in the Coventry area, day or night, and our locksmiths will arrive quickly, ready to serve you. When you're in need of auto locksmiths Coventry, give us a call and see for yourself why Extreme Locks is the most relied-upon locksmith in the area.