Locksmiths in Coventry
Looking for a locksmith who can help you out whenever you're in need, while not charging you an arm and a leg? You'll find it at Extreme Locks, the best locksmiths in Coventry. Whether you need help with keys or locks for your home, business, or vehicle, our expert technicians are ready to meet your security needs with skill, knowledge and courtesy – any time of the day or night, every time you call.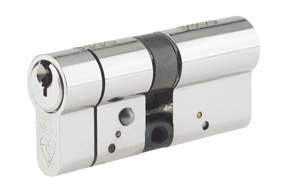 Call us and we'll help you with:

Lockouts – If you find yourself locked out of your home or car, call us anytime for quick, friendly service. Our locksmiths can pick your lock without damaging any part of your vehicle or your locks. If you're stranded outside, we'll be there to let you in!
Lock Installation – If you need new locks for your home or business, or an upgrade to a better locking or security system, let Extreme Locks be your ally. We carry the latest products from the top manufacturers in the industry, and our technicians are highly trained and certified to ensure your locks are installed correctly for maximum security.

Rey-Keying – If your existing locks require a re-keying, we specialize in this as well. Likewise, if you've lost a key, we can fabricate a new one and reprogram the combination inside of your locks so your old keys no longer work. We do it quickly, for a reasonable price, typically without having to change existing hardware.
Key Fabrication – If you have a need for new keys or a set of extras, you can turn to Extreme Locks no matter what kind of keys you have. If you need help with transponder chip or electronic car keys, we can create or reprogram those too. We create keys for deadbolts, car doors, trunks, glove boxes, safes, file cabinets and more.

24-Hour Emergencies – We truly offer 24-hour emergency service. If you have an emergency in the middle of the night or a weekend, don't hesitate to call. While there are many locksmiths in Coventry, there's just one that's truly available to meet your needs day or night – Extreme Locks.
Make sure you're working with the best locksmiths in Coventry. Call Extreme Locks, and give us a chance to earn your business for all of your lock-related needs.